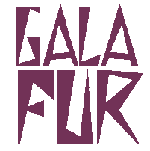 vente de vidéos en ligne:
un click sur la couverture
online videostore:
click on the video cover
Sur son DVD VOLUME 2, Gala Fur présente ses films courts ainsi que ceux d'amis cinéastes dont Popka qui campe un camp de prisonniers quelque part en Sibérie dans KOVGORA sur une musique électro, Thierry Waltzing, maltraité par une jeune fille sauvage dans son propre film TRAUM A, le réalisateur Eric Schaeffer, qui incarne le rôle d'un masochiste à Paris et se met en scène au cours d'une séance épicée, dans le salon d'une dominatrices, avant d'être confronté au choix d'un godemiché dans LOVE AT FIST SIGHT. En bonus, deux films de Michèle Larue et les derniers diaporamas de Noël Burch.
​
On her DVD volume 2 Gala Fur presents her short movies as well as those of her director friends including Popka, staging KOVGORA, a stylised vision of a prison camp somewhere in Siberia set to electronic music, Thierry Waltzing who is brutalised by a wild girl in TRAUM A, the director Eric Schaeffer who plays a masochist in Paris in his LOVE AT FIRST SIGHT and goes to buy a dildo for a friend after a session with a crual domne. The DVD also includes shorts of Michèle Larue and Noël Burch's most recent diaporamas.
​
photo Thierry Waltzing, graphisme Jean-Marc Eldin
​
En vente au vidéoclub Hors-Circuits et à la librairie La Musardine.