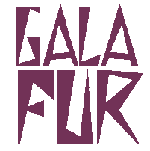 La littérature érotique a atteint son apogée en 2000. Nombres d'auteur.e.s ont émergé dans les années quatre-vingt-dix, dans les pays anglo-saxons comme en France. Les maisons d'édition avaient alors créé une niche, un département consacré à la littérature érotique, voire acquis une petite maison d'édition spécialisée. Avec l'arrivée du Net, ces niches ont été fermées. En 2003, lorsque j'ai publié mon premier livre érotique en e-book aux Etats-Unis chez Renaissance E-Books devenu Sizzler Editions, il n'existait que 1500 e-books. Le nombre de livres numériques est passé à…. 5 millions de titres, tout genre confondu.
Oui, 5 millions de romans en Kindle ! Et le livre érotique n'existe plus qu'en numérique. Le succès de 50 Nuances de Grey, puis la vague New Romance qui a suivi ont été un feu de paille. The Mammoth of Erotica, l'anthologie de nouvelles qui a été un succès chez Constable & Robinson, a résisté jusqu'en 2014. Dans les pays anglo-saxons, la litterature érotique ne se vend plus qu'en Kindle. En France, La Musardine, Tabou et les Editions Blanche continuent de publier des livres imprimés. Longue vie à l'édition érotique française !
​
Erotic literature reached a pinnacle in the year 2000. In the nineties, many new authors of both sexes appeared in France and in the English-speaking world. The major publishers created a niche, either by opening a new collection or acquiring a smaller house. With the arrival of Internet, these niches were shut down. In 2003, when I published my first e-book of erotica in the United States with Renebooks, which became Sizzler Editions, there was 1500 ebooks. Today the figure is… 5 million!
That's right, there are 5 million books available in Kindle format! The printed erotic novel was the first to pass away. In English today, only erotic ebooks sell. The annual Mammoth Book of Erotica, a big success from Constable & Robinson, held out until 2014. The success of 50 Shades of Grey and the pale imitations that followed was a flash in the pan. In France however, La Musardine, Tabou and Les Éditions Blanche are still publishing printed books. Long live erotic French publishing!